Originally published at: https://menino.com/wp/2012/05/bears-near-the-lava-beds/


This is the time of year for the bears of Northwest BC to come out and show themselves. Â On my daily drive to work, I usually see five or six bears on the side of the road, munching on the plentiful spring vegetation. Â They're such a common site now that I tend to ignore them unless there's something unique about them.
Here's a "Cinnamon Bear" that's been hanging out just South of the lava beds.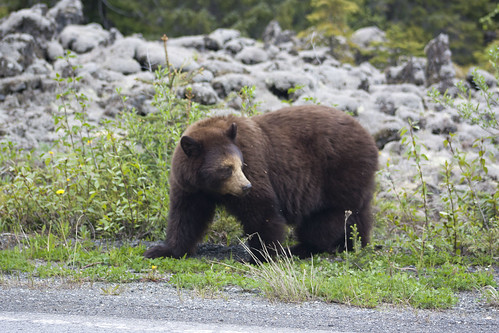 The first few times I tried to park the car near him, he was spooked and ran away. I guess he started to get used to me, because on the fourth daily attempt, he let me park right across the road from him. I snapped photos for about ten minutes as he cleared the area of dandelions.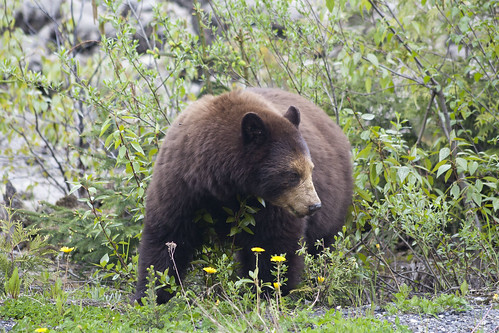 He was finally spooked by a car coming in the opposite direction. He's fast for such a large bear!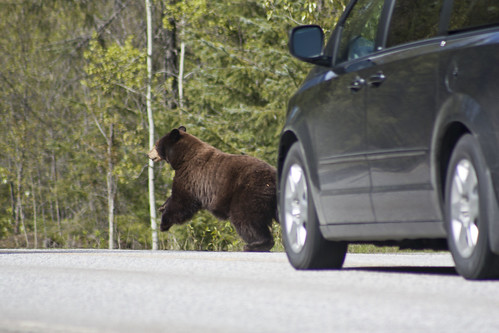 About 100 metres south of him there was a cub, also enjoying the dandelions just off the Tseaks river bridge.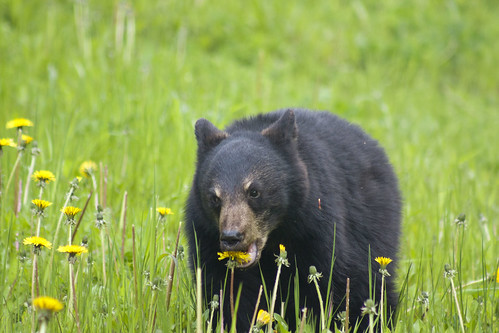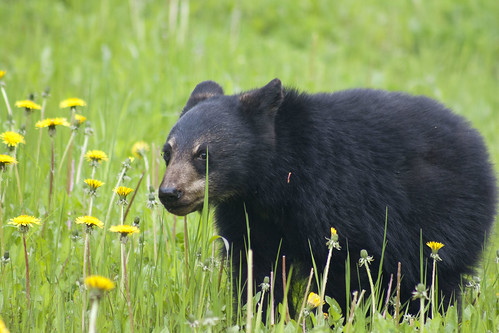 More photos of these two bears in my May 2012 photos on Flickr.