Originally published at: https://menino.com/wp/2006/08/devitos-mermaids/


My father's restaurant is Devito's Restaurant on Duckworth Street in St. John's. Pam loves the Caesar salad. I really like his Paella — it's very authentic, unlike some of the other attempts I've tasted. I also like Madeira steak (I don't think it's on the menu anymore, unfortunately).
Local celebrity (and famous CBC Weatherman) reviewed Devito's last year.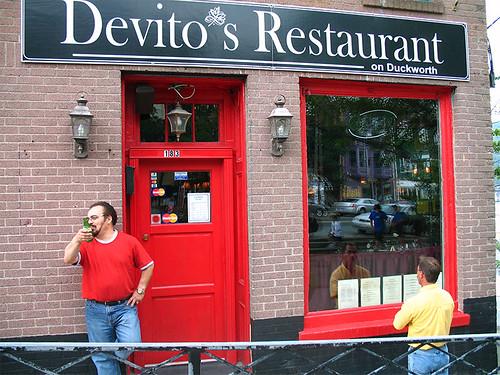 The Easter Seals people have placed mermaids all over St. John's for their Mermaids in the City project. One of them is in front of Devito's Restaurant. There's a steady stream of tourists walking by and taking photos (usually involving the mermaid's body parts).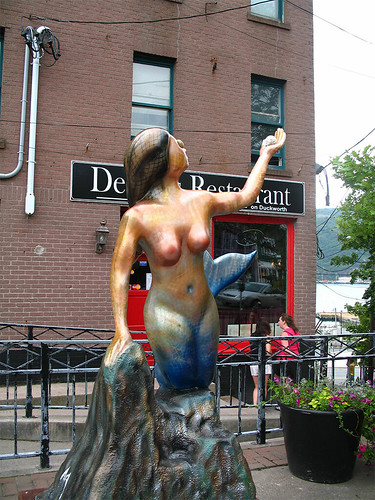 Lucas and Victor posing: