Originally published at: menino.com - Miguel's website


I'm up at 4 am, can't sleep. So I've uploaded more of the Portugal photos to my Feb/March 2006 Photo Album.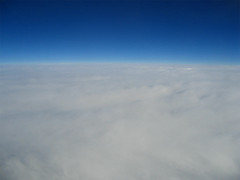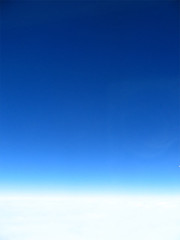 The flight from Toronto to Europe was quiet and sleepy, thanks to Pam's magic sleeping potion. All I remember is this really neat blue gradient in the sky above fluffy, dreamy clouds… We woke up in Germany.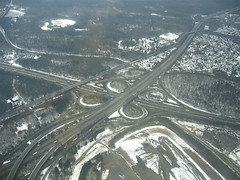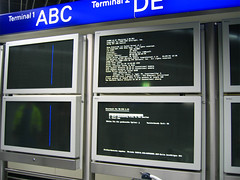 Just a few minutes in Frankfurt, then on to Portugal. Pam got her passport stamped, the airport terminal monitors weren't working (reboot DOS!), and then our boarding passes wouldn't work in the Lufthansa computer thingies. I don't speak German, but I'm pretty sure the two Lufthansa women used some unflattering words to describe Air Canada.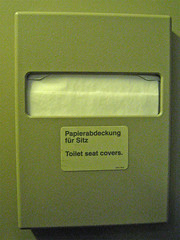 The German word for Toilet Seat Cover is "papierabdeckung für Sitz"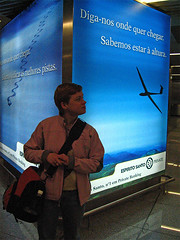 Your money is safe with the Bank of the Holy Spirit.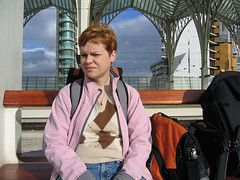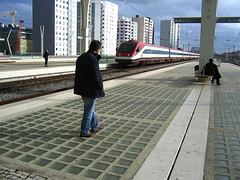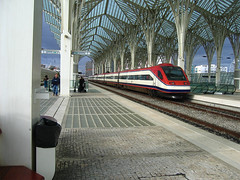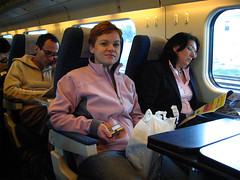 Arrived in Lisbon, then we took a quick train ride from Oriente Station to Coimbra (took a little over two hours). The train was great, comfortable and fast. It's called the Alfa Pendular, and it seemed to swing around corners so that we barely felt that it was doing 200km/hour.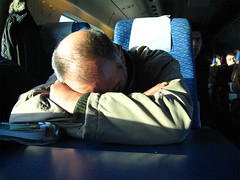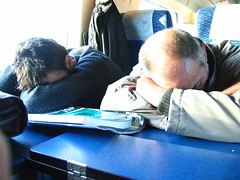 I think everybody on the train was as sleepy us. Pam fell asleep and was woken by the ticket checking guy, which made an old woman laugh.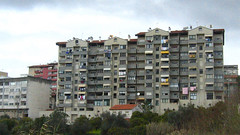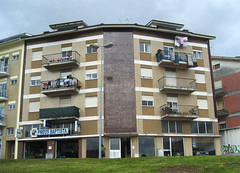 We arrived in Coimbra just in time for Laundry Day.