Originally published at: https://menino.com/wp/2006/06/norwegian-cruise-line-cheaps-out-on-canadian-flag/


Next time there's a Norwegian Cruise Line cruise ship in Prince Rupert harbour, check out their maple leaf flags. It appears NCL is flying cheap knock-offs of the Canadian flag. Maybe they got a deal on a bunch at Wal-Mart or something.
Here's a photo I took of the Norwegian Wind's flag in Vancouver: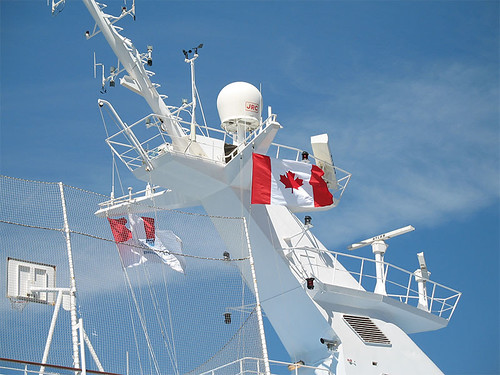 The maple leaf in the middle of the flag is much smaller than it should be. For comparison, here's a photo of the same flags, with the Canada Place flag in the foreground. Notice the difference in size of the maple leaf?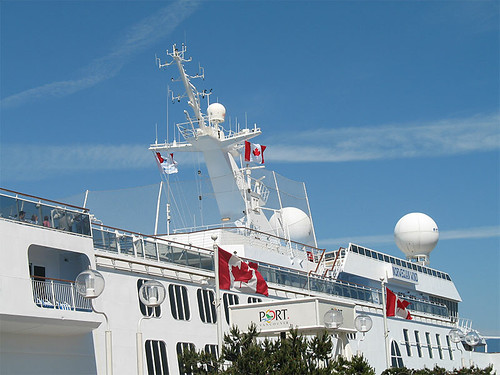 Big version of the photo in my photo album.
The flag should look like this: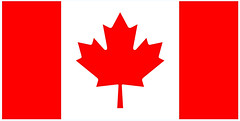 but it seems to look like this: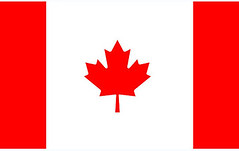 It also appears that the side bars on the flag are skinnier than they should be.
Unfortunately, I never seem to have a camera on me when I'm near a cruise ship in Prince Rupert. The Norwegian Sun is flying the same wimpy Canadian flag, though.
Imagine the controversy this would cause if this were the Stars and Stripes! Thankfully, Canadians don't care too much about this stuff. We'll just chalk it up to typical (but harmless) American ignorance. Sort of like when they flew the Canadian flag upside down at the 1992 World Series.