Originally published at: menino.com - Miguel's website


New Windows XP theme: Royale. Clean. Uncluttered. Nice. Well, nicer.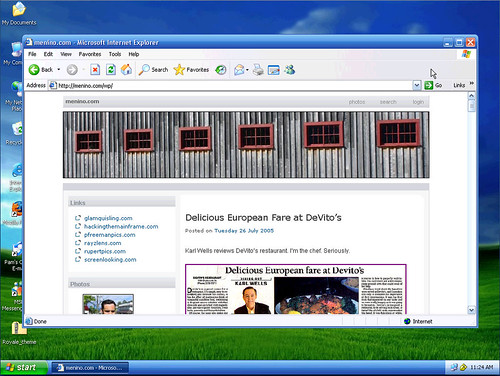 A new theme, potentially destined for Windows XP, has leaked out of Microsoft and onto the web. The theme appears to have come out of a beta version of Media Center 2005, currently in testing.
The theme is not a substantially different incarnation of the existing of Luna, the current default theme for Windows XP. You can see the main changes in the screenshots below; one could describe it as being a 'glass mod' of Luna.
Download it, unzip and install.
From Microsoft New Zealand's site (where you can find nice wallpapers too).